Welcome to
Dix Hills Mites
I am so glad you decided to visit. I want you to know that we have a lot of fun, but we take seriously the task of developing young athletes. We will always try to do what is right for your Mite as a Hockey player AND as a person. 
are all Background Screened, SafeSport trained, and USA Hockey Certified
We prioritize the safety of our skaters.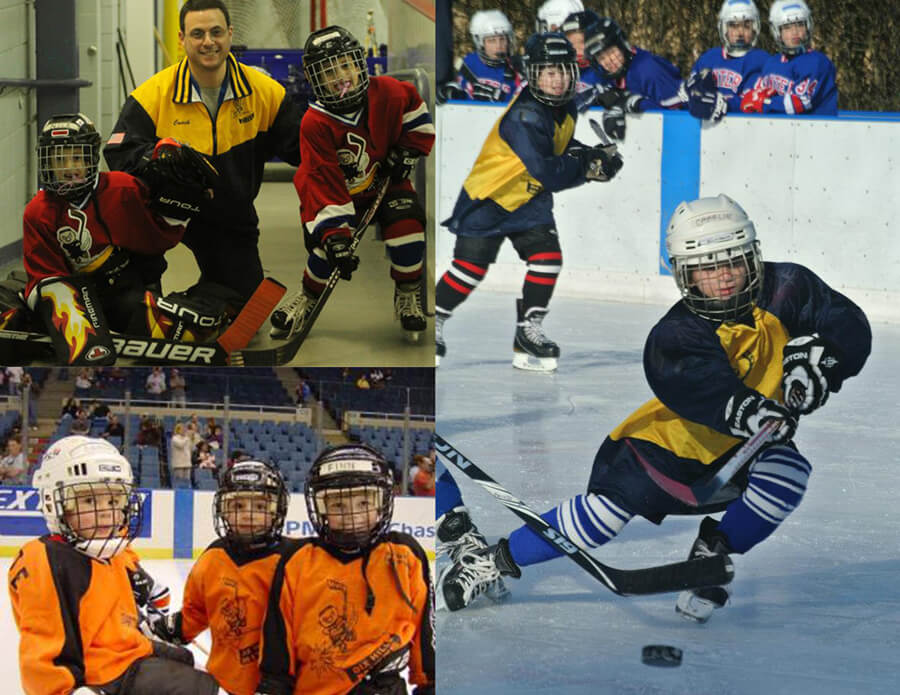 In March 2000, while working as a skating instructor at the Dix Hills Rink, Coach Lou noticed a lot of eager young skaters in the Public Sessions. The Rink had no program in place to get them started in hockey, so he endeavored to start an Initiation Program. Starting with just 21 kids, we very quickly grew to 6 teams with a total of 72 players.
"Fun with Fundamentals" de-emphasizes competition and gives kids a chance to develop a love for the game with multiple opportunities to play games and develop individual skills.